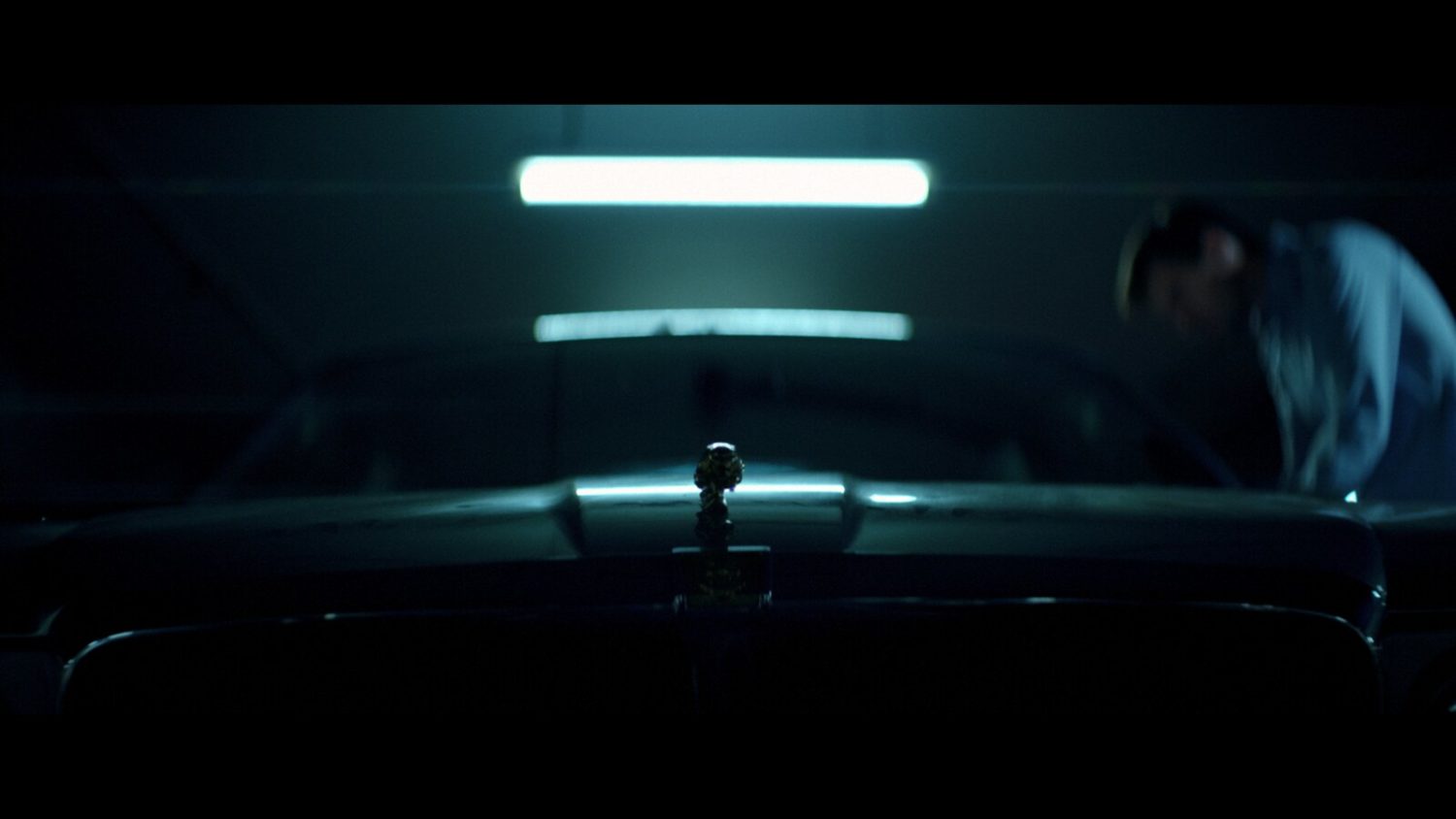 Sometimes, something happens somewhere to somebody.
And nothing is more delicious than waiting for what seems inevitable.
Starring / Charlie Anson, Emma Pétronille & Sam Hewison.
Writer & Director / Gioacchino Petronicce.
Executive producer / Gaspard Chevance.
Producers / Gaspard Chevance & Alexis Bensa.
Production / Moonwalk Films.
Director of photography / Thomas Buelens.
Gaffer / Quentin Améziane.
Key Grip / Nicolas Taravel.
Line producer / Justine Sautrey.
Production assistant / Daria Mitiuk.
First assistant director / Maxime Taris.
Script supervisor / Alexia Montegu.
Casting director / Ingrid Lanzenberg.
Camera assistants / Paco Kumar & Sylvian Chaux.
Best Boy / Pierre-Antoine Mouvilliat, Yannick Azzano & Romain Mosti.
Grips / Kevin Masson & Xavier Leblanc.
Set designer / Kevin Houley, Guillaume Souchaire & Yoann Camus.
Location manager / Sam Hewison & Victor Prunier.
Costume designer / Isabelle Bardot assisted by Julien Demoulin.
Hair and makeup / Romane Deluca.
Post-producer / Mélanie Teixeira.
Colorist / Muriel Archambaud.
Graphic designer / Xavier Devaux.
Storyboard / Ugo Bagnarosa.
Sound supervisor / Thomas Couzinier.
Sound editor, Foley artist & re-recording mixer / Sylvain Pierre.
Voice dubbing / Izzy Davies for the strange little girl.
Editor / Gioacchino Petronicce.
Talent, resource and equipment provided by / MOONWALK FILMS, HRCLS, KOUZ, MELTING POT AGENCY, LOGIFILM, RVZ, NEXTSHOT & VANTAGE PARIS.
« One More Kiss, Dear » Interprété par Vangelis
(Peter Skellern / Evanghelos Papathanassiou)
© 1982 Mufti Music Ltd et Blade Runner Music (avec l'autorisation de Warner Chappell Music France) et Universal/MCA Music Publishing on behalf of Songs Of Universal, Inc. (avec l'autorisation d'Universal Music Publishing Film & TV)
℗ 1994 Warner Music UK Ltd, a Warner Music Group Company (avec l'aimable autorisation de Warner Music France, a Warner Music Group Company)
« Viva Nabucco… Qual grido è questo? »
Interprété par Walter Krautler, Anna D'Auria, Dora Carral, Bruno Prevedi, Carlo Cava, Giovanni Foiani, Tito Gobbi, Elena Suliotis, Konzertvereinigung Wiener Staatsopernchor, Lamberto Gardelli
℗ 1965 Decca Music Group Limited (avec l'autorisation d'Universal Music Publishing Film & TV)
« Nabucco: Act III – Chorus of the Hebrew Slaves »
Performed by London Symphony Chorus, London Symphony Orchestra & Richard Hickox
With thanks to LSO Live Ltd.
« Berceuse in D-Flat Major, Op. 57 »
Interprété par Alexander Brailowsky (Piano)
℗ 1959 Sony Music Entertainment (avec l'autorisation de Sony Music Entertainment France)
Special thanks to / Alexis Bensa, Gaspard Chevance, Thomas Le Peutrec, Charline Lallemand, Izzy Davies, Charlie Anson, Emma Pétronille, Thomas Buelens, Kouz, Jeremy Martin, Anna Deutsch, Daria Mitiuk, Guillaume Demayer, Christopher Thiery, Grégoire Coulombel, Gabriel Chaussende, Vanessa Guissin, Benoit Renaud, Justine Sautrey, Hrcls, Thomas Laforge, Loïc Lefebvre, Guillaume Dehoule, Sophie Oxeda, Martin Pierret, Romain Loiseau, Camille Martin, Laurence Ichard-Maury, Annick Gualino, Christophe Durand, John Coktez, Marc Pétronille, Morgan Rain Massey, Le parking Philharmonie de Paris, Ed's Cars, Léo & Ja Gualino.